Had to take a couple of breaks while reading those pages. Spraying the computer with coffee is not a good idea! Well, three years later we'll have to have another ditch party! Tracy will have to get a good cover for Ethan's stroller, don't want the flies to bother him!
And now for the pictures. Dodie I still can't seem to find all of them, but here's the best of what I found.
Our first, Wild Erp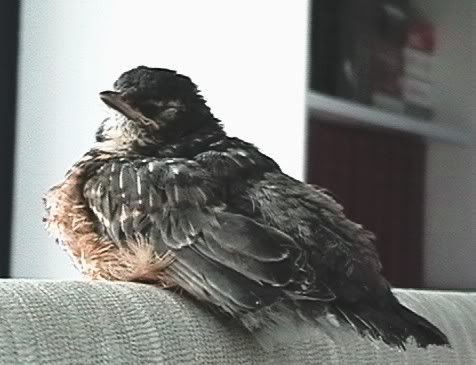 If you look at his feet, you can just see the tape holding the back "toe" in place.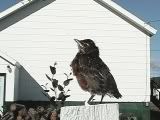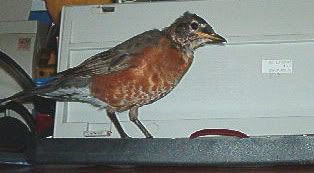 Erp would play fetch with Stephen and take toys from the dogs. Here he is taking a bottle top away from Dusty Dammit's mom, Goldie.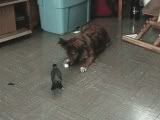 Erp loved water! He would demand to have his bath several times a day if he could convince anyone to get his tub! Had to be careful with him around the sink!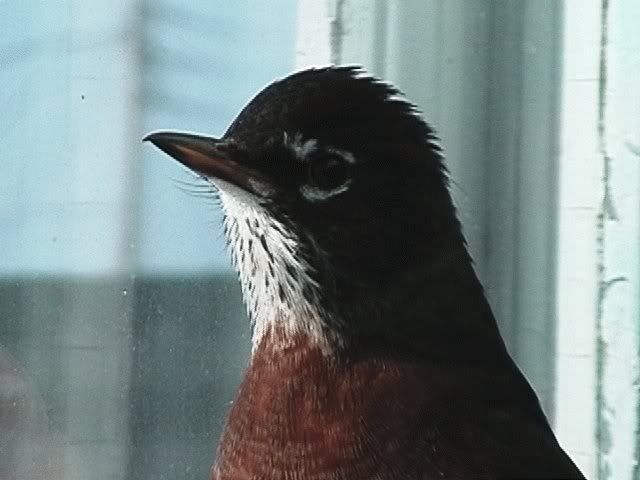 Things One and Two. We had these for a couple of weeks - just after we had released Wild Erp after over wintering with us! This pair was adopted by another adult robin after we released them.